The great benefits of encouraging children to play outdoors
Letting your baby play outdoors gives your child the opportunity to explore the natural environment and have exciting adventures. That helps children learn how to play, test their physical limits, express themselves, and build confidence.
Why is outdoor play important?
Playing outdoors can be very naughty and messy – but that's all the more fun for them!
Because when your kids are outside, they have more space and freedom for movement, like running, jumping, kicking, and throwing. Physical activities like these will be great for your child's health, fitness, and physical development.
Spending more time outdoors will reduce your child's risk of developing myopia. And playing in the sun also helps your baby absorb more vitamin D naturally and best.
Some suggestions for places where children can play outdoors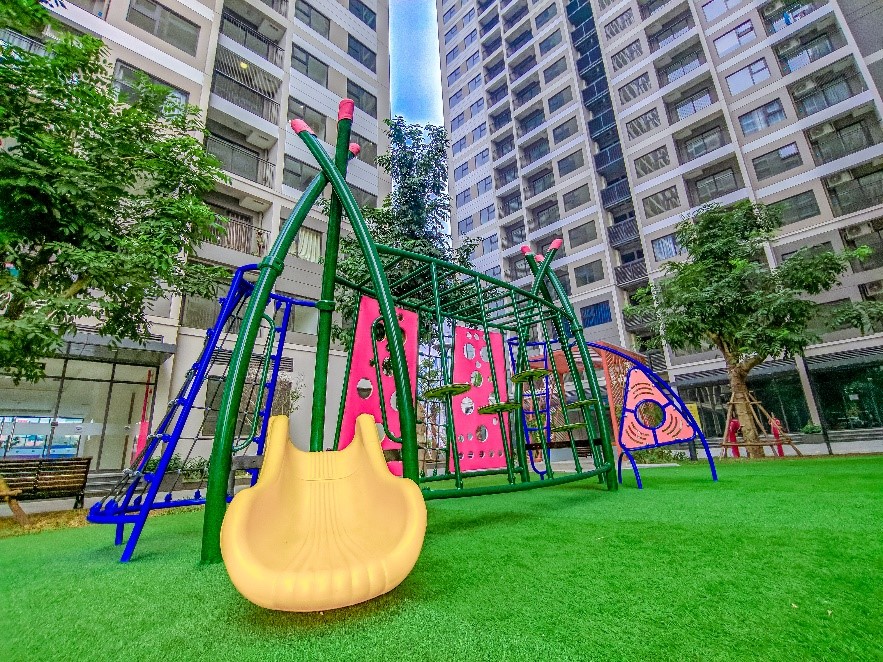 It's good to encourage your child to go outside to play several times a day. Because playing outdoors is not a big deal, especially if you have space right in your yard.
When a little older, most children love to "help" with the housework for their parents. Therefore, you can develop ideas for both playing and incorporating daily chores, such as sweeping the garden, watering the vegetable garden, or drying the clothes.
Let's spend time with your child going to the nearby park or sports field, and a public play area is an easy and economical choice, that is in case if your home does not have a playground. At this point, your child will have more space to run around and meet other children.
Outdoor fun by age
Playing outdoors helps your baby learn about differences and become more comfortable with the world around them.
Toddlers love to explore the world around them, which is also a way to check their physical development. Outdoor play for toddlers includes:
Throw and chase the ball
Rotate, push, or pull different toys and objects
Walk, run or jump around trees, puddles, or favorite objects
Blow bubbles and chase them
Playing in the sand or a small lake – You should always supervise your child when playing in the water to avoid problems.
Kindergarten children learn through playing with other children. You can make the most of this period with your child with these ideas:
Play chase, hide-and-seek, or hide objects
Crawl through tunnels or climb safely
Play baking games, cook with old utensils
Take a walk with your baby and name the sounds they hear
Build a small house or tent out of old items such as cardboard boxes, clothes baskets, or unused furniture.
Children who have started school should be involved in more structured games such as outdoor playground equipment. At this age, children still enjoy:
Build and create old appliances, furniture, or other things your child can find outside
Play hide and seek chase
Climbing on trees.
If you are interested and want to learn more product information, don't hesitate to contact us to discover unique and new products of Viet Play!